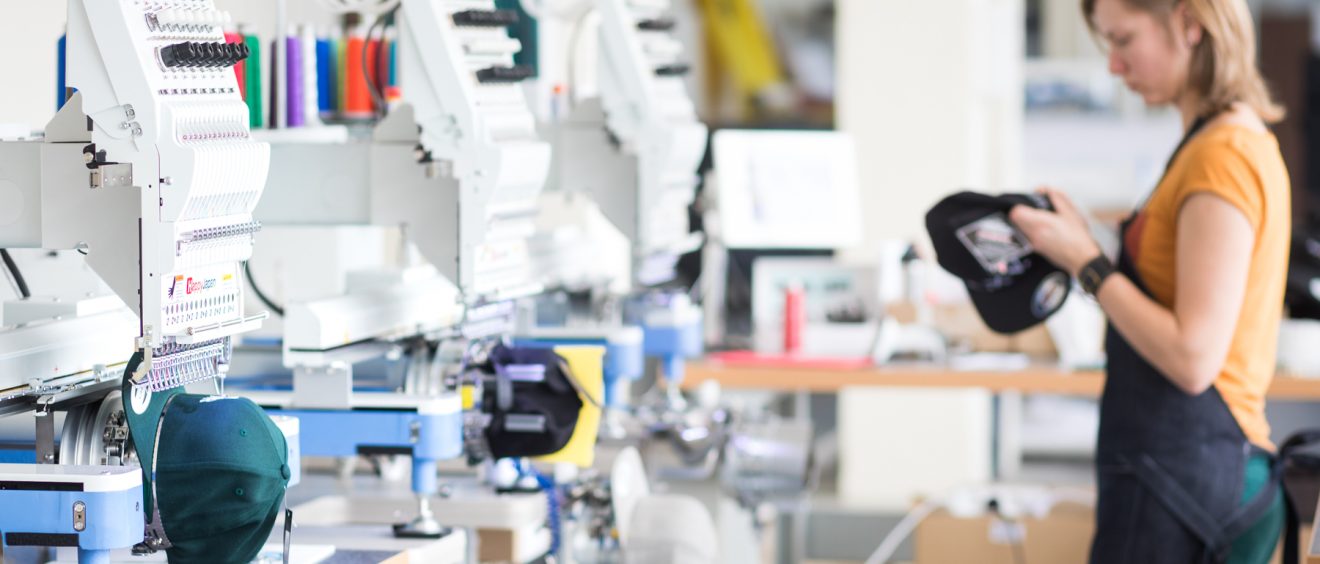 Custom Order
Maybe you are a private person, a company, a community/group of people sharing a common interest or maybe you are planning a bachelor party and need a special shirt made for the bride and/or groom or maybe even to the entire bachelor party with matching shirts, we can help you out. We can make everything from clothing, accessories, home and living items with both print and embroidery.
And the best thing about it, we have NO minimum limit to your order!
In the below slide you'll find just a few of items we can make, with visible printing area.
In the below slide you'll find just a few of accessories we can make, with visible printing area.
The process of making an order
You contact us at sale@legionshop.dk with your enquiry, sending us the design, the quantity, placement and what product(s) you want. If you don't have a design, our inhouse staff might be able to help you out for an additional fee, depending on your wishes. When we have made your product, you will get a link for the agreed upon product to review, if it's approved, we can go forward to putting in the order.


Bulk Discount
Depending on the size of the order, we can also offer you a bulk discount.
The benefit you get from ordering bulk from LegionShop.dk is that you not only get a discount, but you can also mix and match the order as you see fit.
Here is an example:
Let's say you have a company with 25 employees and you want a t-shirt for everyone, but you have 2 designs of your company logo to choose from, you can mix and match the order like this:

T-shirts with logo 1:
2 black t-shirts in S, 3 navy blue t-shirt in M, 2 black t-shirt in M, 5 white t-shirt in in L, 3 red t-shirts in XL

T-shirts with logo 2:
1 black t-shirts in S, 2 white t-shirts in S, 2 maroon t-shirt in M, 4 navy blue t-shirt in in L, 1 black t-shirts in XL

A total of 25 shirts = you get a discount on your order!
Discount:
We can offer bulk discount on any order over 25 items of the same product. You can choose from a long list of clothing items, hats, mugs, stickers and more. A start fee for embroidered items will be added. The discount depends on the product and quantity, send a request to sale@legionshop.dk – remember telling us what you want made, the quantity, the placement and on what product.
We have several color options and wide selection of clothing sizes
---
CUSTOM PRODUCT DISCLAIMER
Orders for a custom-made product is not eligible for refund, compensation or replacement, the exception to this rule, is if the product itself is faulty or if there has been made a mistake in the printing process by our manufacturer.
Each custom-made item bought on LegionShop.dk is made specifically for you, the customer. Therefor we can't stress this enough, please make sure to choose the right size (use our size guides), the color for your product and make sure your design is in printing quality, if the design contain text, make sure to spell check every name/ word. The ideal resolution for graphics is 300 DPI, but higher is always better. This is your responsibility to secure.
Bulk orders can not be combined with special offers.
LegionShop.dk do not take responsibility for the following: copyright infringements, hateful or racists statements, imagery or images. We reserve the right to decline your request.